Inheritance from Mother
By Minae Mizumura, Juliet Winters Carpenter (translator),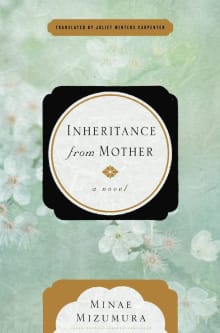 Book description
Now in paperback, this Osaragi Jiro Award-winning novel demystifies the notion of the selfless Japanese mother and the adult daughter honor-bound to care for her.

Mitsuki Katsura, a Japanese woman in her mid-fifties, is a French-language instructor at a private university in Tokyo. Her husband, whom she met in Paris,…
Why read it?
1 author picked Inheritance from Mother as one of their favorite books. Why do they recommend it?
Karen Laura Thornber
This expertly translated novel draws from the prolific Japanese writer Mizumura Minae's experiences caring for her aging parents and eloquently exposes the vulnerability of women whose elderly family members require substantial care. To be sure, financial security mitigates precarity as does having professional caregivers who respect the family's wishes concerning the medical treatment of their ailing loved ones. At the same time, Inheritance emphasizes that with so many younger individuals already overextended – whether because of their own health concerns, spousal conflicts, childcare responsibilities, employment challenges, and other factors – there are few reserves with which to compassionately care for…