Laugh Out Loud
By Allia Zobel Nolan,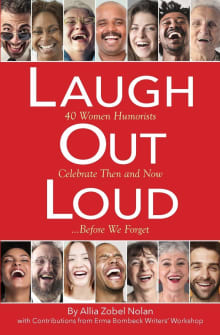 Recommended by Stevie Turner
From Stevie's list on memoirs and biographies for the mature reader.
We all need a laugh from time to time, and this book is pleasant light-hearted reading. 'Ladies of a certain age' look back with amusement and sometimes embarrassment at their younger selves. All women of a certain age can identify with this group of authors and the silly things we did during our youth way back when there was no internet or mobile phones and we had to actually talk to people face to face!
---