Wives for Sale
By Samuel Pyeatt Menefee,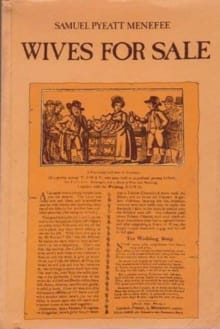 Book description
Coming soon!
Why read it?
1 author picked Wives for Sale as one of their favorite books. Why do they recommend it?
Alina K. Field
An early novella of mine has the indignant heroine rushing to save a woman from a wife sale at a seedy inn. The enormous cost of legally ending a marriage in the Regency put divorce out of the reach of all but the very wealthy. For the poor, and perhaps the drunks, like Thomas Hardy's hero in The Mayor of Casterbridge, there was another option for ending a marriage, one with a long though not very respectable tradition. Yes, some Englishmen sold their wives! This book covers the peculiarities of this poor man's method of ending an unhappy marriage.