Golden Handcuffs
By Polly Courtney,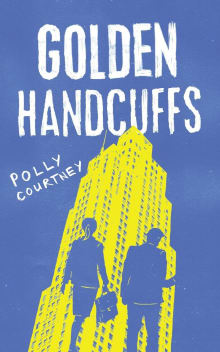 Book description
"A job at Cray McKinley is whatever you make of it. For the real high flyers, there's no limit to what you can achieve."

Abby is a high flyer. But she's not your average banker. Driven by something other than money and status, she has her own reasons for climbing…
Why read it?
1 author picked Golden Handcuffs as one of their favorite books. Why do they recommend it?
Chris Wind
Although this novel focuses on the world of investment banking, I list it here because it shows the difference between being a female working in finance and being a male working in finance; like This is what happens, it shows the impact of sexism on one woman's professional life, her dream, her ambition, her failure to achieve the former despite the latter.
I read it quite a while ago but was reminded of it while reading recently about the recent Martin/Nicole thing (wherein they switched email addresses, so Martin experienced what it was like to be Nicole for a couple…