The Lost State of Franklin
By Kevin T. Barksdale,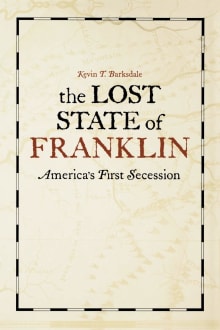 Recommended by Lori Benton
From Lori's list on the best books on the Lost State of Franklin.
It's been a decade since I wrote my novel that featured as a backdrop the conflict over North Carolina's western (Overmountain) counties' attempt to form the controversial State of Franklin, but I remember how helpful Barksdale's book was in forming my understanding of the era, the place, and the people involved. If I didn't, the copious highlights and notes I left in my copy of this book would be enough to jog my memory. This book was highly readable and rich in detail.

---