The Culture of Food
By Massimo Montanari,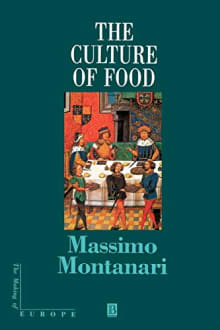 Book description
This book is about the history of food in Europe and the part it has played in the evolution of the European cultures over two millennia. It has been a driving force in national and imperial ambition, the manner of its production and consumption a means by which the identity…
Why read it?
2 authors picked The Culture of Food as one of their favorite books. Why do they recommend it?
Carolyn Steel
This was the first book I read when I started researching my first book, and it turned out to be a very lucky choice, since it opened my eyes more than any other book to the power of food to shape our cultures and customs and ways of seeing the world.
It describes in fascinating detail how European food cultures developed according to landscape and climate, and how various differences – such as the Mediterranean propensity to eat lots of vegetables and drink wine in moderation, compared with the northern tendency to eat lots of meat and get drunk…
Mary Taylor Simeti
A really satisfying read for anyone with an appetite for culinary history. Montanari, a medieval historian who teaches at the University of Bologna, describes the evolution of European cuisine as the clash between the wheat-, grape- and olive-based Mediterranean food traditions of the Roman Empire and the beer-, pork- and animal fat-based cooking of the Teutonic tribes that descended from the North. The invaders introduced their foods to Northern Italy, while the monks traveling north to spread the teachings of Christianity carried with them the wheat and grapes essential for celebrating the Eucharist. A slow assimilation ensued.