Lincoln's Sword
By Douglas Wilson,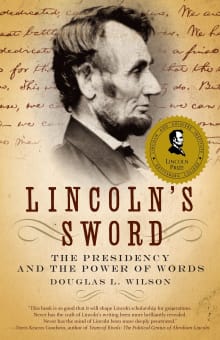 Book description
Widely considered in his own time as a genial but provincial lightweight who was out of place in the presidency, Abraham Lincoln astonished his allies and confounded his adversaries by producing a series of speeches and public letters so provocative that they helped revolutionize public opinion on such critical issues…
Why read it?
2 authors picked Lincoln's Sword as one of their favorite books. Why do they recommend it?
Richard J. Carwardine
Lincoln was a great communicator, whose greatest speeches deliver emotional power through unfussy language. Harriet Beecher Stowe, the author of the best-selling page-turner Uncle Tom's Cabin, knew a thing or two about language. She said Lincoln's compelling words had "the relish and smack of the soil." Douglas Wilson's study is an exercise in historical detection. Sleuth-like he uses the successive manuscript drafts of Lincoln's speeches and public letters to show his care in choosing his words, and how alert he was to sense, sound, imagery, context, and clarity. Lincoln's Sword is a masterpiece, a showcase of the literary and…
Garry Wills
Other presidents used ghostwriters to compose their speeches and other personal writings. Lincoln, who knew he could express himself better than anyone else, wrote not only his own texts but many of those issued by departments or agencies of the government. He needed to frame policies in just the right way, to guide history and make its outcomes clear. His best sword was the perfectly wielded word.