Dangerous Strait
By Nancy Bernkopf Tucker (editor),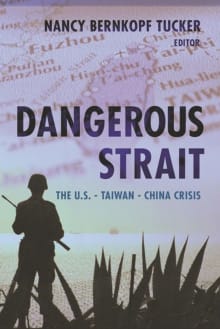 Book description
Today the most dangerous place on earth is arguably the Taiwan Strait, where a war between the United States and China could erupt out of miscalculation, misunderstanding, or accident. How and to what degree Taiwan pursues its own national identity will have profound ramifications in its relationship with China as…
Why read it?
1 author picked Dangerous Strait as one of their favorite books. Why do they recommend it?
Warren I. Cohen
I attended the conference at which papers presented here were delivered. Participants were leading academic and government analysts. The papers were insightful and precise and the information provided created the foundation for current U.S. policy in the Taiwan Strait.
The concluding essay, by Tucker (my late wife) anticipates today's question of whether the policy of strategic ambiguity (will the United States intervene if China attacks Taiwan?) is superior to strategic clarity. Her affirmative answer remains persuasive.