A General History of the Robberies & Murders of the Most Notorious Pirates
By Captain Charles Johnson,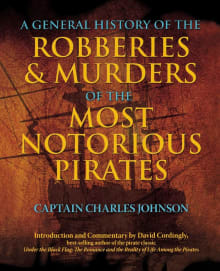 Why this book?
It was long thought that Captain Charles Johnson was a pseudonym for Daniel Defoe (of Robinson Crusoe fame), the original pirate novelist. As such, this anecdotal collection of seafaring tales may be as close to historical "primary source" material as we can get! A General History has inspired several generations of nautical poems, plays, and novels about life on the account, including Fire on Dark Water. Captain Johnson's classic book undoubtedly raised public awareness about the lives and loves of many buccaneers and it is still a fascinating read today.
---