The Swordbearers: Supreme Command in the First World War
By Correlli Barnett,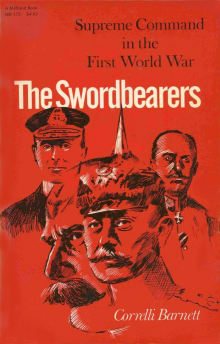 Why this book?
Published almost sixty years ago, this compelling study of four senior commanders who served (mostly) on the Western Front remains as fresh as when it was first written. Barnett's prose is exquisite, bringing us directly into the world of Helmuth von Moltke, John Jellicoe, Philippé Pétain, and Erich Ludendorff, telling us how they coped (or not) with the enormous stresses and strains they encountered as 'supreme commanders'. It is a stunning portrait of men (and their command systems) at war. 

---