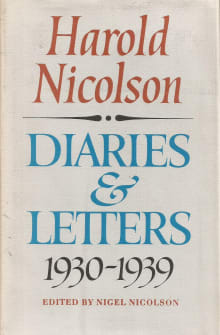 The Harold Nicolson Diaries 1907-1964
By Nigel Nicolson
Why this book?
Like Colville, Nicolson is not very important in himself (a backbench MP for most of the time) but one who matters because he knows so many greater figures and because he writes with such honesty – particularly interesting when his predictions turn out to be wrong. If you get hooked, you can read the earlier edition, which is in three volumes.

From the list:
The best political diaries (United Kingdom)
When you buy a book we may earn a small commission.