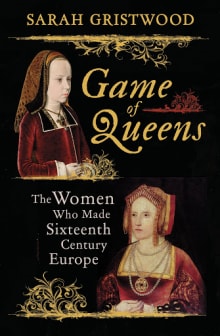 Game of Queens: The Women Who Made Sixteenth-Century Europe
By Sarah Gristwood
Why this book?
There is no doubt that the sixteenth century was a man's world. Women were treated as second-class citizens and viewed as inferior in every single respect: mentally, physically and emotionally. Yet it was also the era of powerful female sovereigns, consorts and regents. Sarah Gristwood's beautifully written and well-researched study follows the varying fortunes of some of the period's most formidable matriarchs, from Isabella of Castile to the six wives of Henry VIII.

From the list:
The best books about life in Tudor times
When you buy a book we may earn a small commission.