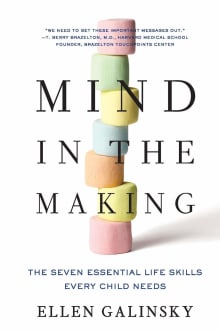 Mind in the Making: The Seven Essential Life Skills Every Child Needs
By Ellen Galinsky
Why this book?
There are many opinions and schools of thought on how to best raise and care for young children. The author lays her discussion firmly on the solid foundation of research. Beyond academic skills or ability, Ms. Galinsky identifies seven skills that will lead to the child's success in the future. Skills such as making connections or critical thinking need to be fostered for a child to do well in school as well as in interactions and endeavors later in life. This book is sometimes used as a text in college classes. And yet, parents will easily find this content accessible…
From the list:
The best books on toddler development and behavior
When you buy a book we may earn a small commission.