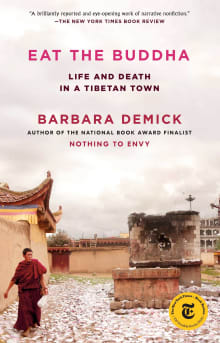 Eat the Buddha: Life and Death in a Tibetan Town
By Barbara Demick
Why this book?
Demick is a master at showcasing the true drama of ordinary people living ordinary lives. In this saga of Tibetan royalty, resistance, and renaissance, she knits these personal stories into a sweeping epic covering the last 60 years of Tibetan history. The characters may at first glance seem innocuous: a long-lost daughter; a shopkeeper; a monk. But together, their stories paint a frightening and vivid picture of the everyday repression and fear under the largest and most sophisticated authoritarian regime on the planet. Throughout, Demick's narrative displays a profound sense of place, plopping the reader onto the frigid Tibetan plateau,…
From the list:
The best books on the human toll of civil war
When you buy a book we may earn a small commission.