Sense and Sensibility
By Jane Austen,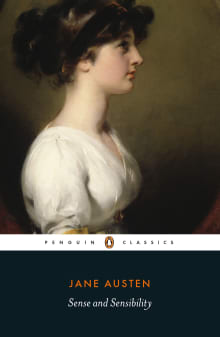 Why this book?
I love, love period pieces especially when they include historical events along with a good story. Jane Austen's stories tell of a time when women were treated almost as property or second-class citizens and the ordeals they had to endure for love or just survival. Women had to swallow their pride and sense of accomplishment if they wanted to survive. If they happened to marry for love, then they were fortunate, but most married out of duty, financial need, or some other loyalty.
I like the book because it shows that women can survive and make the best out of a bad situation. It's not just a disadvantage for women here but as the story goes, Willoughby also lost the love of his life (Marianne Dashwood) in order to keep his family property. I also like this story because while things may appear to be worked out for everyone, It shows that not every story has a happy ending.
---