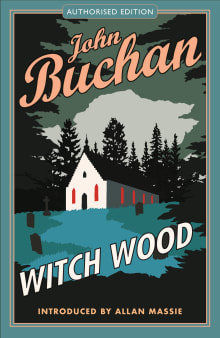 Witch Wood
By John Buchan
Why this book?
Witch Wood tells the story of a high-minded, ardent and scholarly young Presbyterian minister, David Sempill, who is called to a benighted Tweeddale parish in 1645 at the time of the War of Three Kingdoms, and how his desire to root out covert witchcraft amongst some of his most 'devout' parishioners at a time of civil war and plague leads to tragedy and exile. The Marquis of Montrose, on whose biography John Buchan was working at the same time, has a walk-on part in the story. John Buchan considered this his best work of fiction, and I agree.

From the list:
The best Scottish historical fiction written in the 20th century
When you buy a book we may earn a small commission.