Terror: The French Revolution and Its Demons
By Michel Biard, Marisa Linton,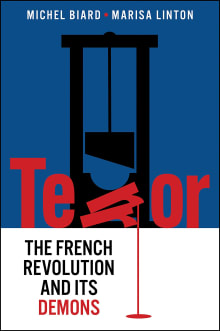 Why this book?
Few studies of the French Revolution by French historians have been made available in English. This is a loss for non-French readers, for it is France's own revolution after all. No one knows the subject in such formidable depth as do their best historians, and Michel Biard is indubitably one of the very best of his generation. While I myself collaborated in the writing of this book, my principal reason for recommending it here is that it makes Michel Biard's work more widely available. This up-to-date book appeared in French in 2020, under the title, Terreur! La Révolution française face à ses démons. This study confronts the enigma of 'the Terror' head-on, comparing myth and reality. Be prepared for it to challenge many of the assumptions about the French revolutionary terror familiar from school, film, and literature. 
---