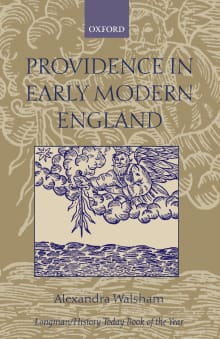 Providence in Early Modern England
By Alexandra Walsham,
Why this book?
In the world of the Reformation, nothing happened by chance. Providentialism was the belief that every event in the human and natural world was a result of the direct will of God, and was infused with meanings for people to interpret. With great sensitivity and insight, Walsham draws us into these unfamiliar ways of thinking, where everything from a bout of bad weather to the unmasking of a political plot could be a message from God demanding an urgent collective response.

From the list: