Cycle of Segregation: Social Processes and Residential Stratification
By Maria Krysan, Kyle Crowder,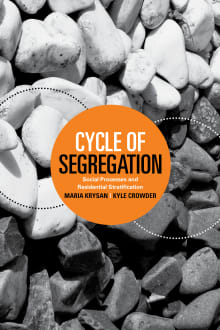 Why this book?
In The Cycle of Segregation offer a major breakthrough in our understanding of the roots of residential segregation in U.S. society today. Their social-structural sorting perspective elegantly and convincingly explains how black and Hispanic segregation can persist even as minority incomes rise and discrimination and prejudice in housing markets decline.

---