My Memories of Six Reigns
By Princess Marie Louise,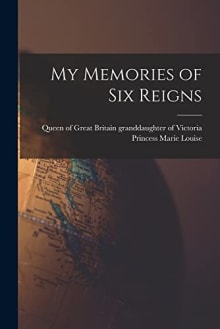 Why this book?
This is a charming book, filled with amusing and touching anecdotes by Queen Victoria's granddaughter, Princess Marie Louise, whose lovely character shines through every page.  The simple style and lack of chronological order create the impression that the reader is sitting with the author as she simply recounts her remarkable memories of the people and places of another era. Just beautiful! 
---