The Culture of War in China: Empire and the Military under the Qing Dynasty
By Joanna Waley-Cohen,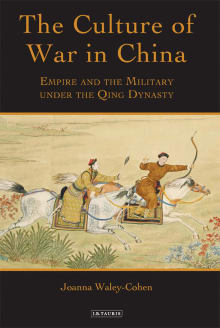 Why this book?
This is a series of six essays that present a "new Qing history" approach to 17th and 18th century Chinese military history, specifically the culture involved in the military campaigns from 1636 to 1799.  Waley-Cohen not only presents a more positive view of the Qing's Manchu rulers, but also the centrality of military activities and culture to Chinese culture.  The Qing government enthusiastically promoted its martial accomplishments, and martial culture was in turn reflected in visual culture, religion, and popular culture.

---