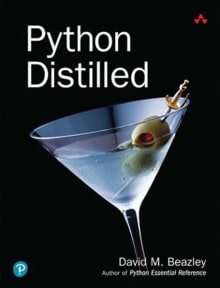 Python Distilled
By David Beazley
Why this book?
Dave is the best teacher of programming and how programming languages (and Python specifically) work that I've ever met. He has a knack for making explanations of tough concepts seem clear, and he is very good at focusing on what's essential to using a coding technique or structure and how to write good code. Like all of Dave's books, the stuff in here just makes sense.
From the list:
The best books to level up your Python skills
When you buy a book we may earn a small commission.