The Color of Law: A Forgotten History of How Our Government Segregated America
By Richard Rothstein,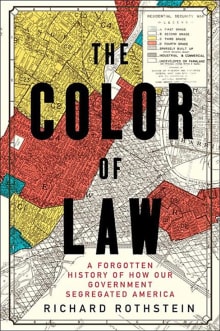 Why this book?
When I was trying to figure out how the city of Charlotte became segregated, this book was a godsend. Rothstein explodes the myth that segregation in America grew primarily from individual choices, such as White people fleeing a neighborhood when a Black family moved in. He shows how local, state, and federal governments passed laws and made policies that created the housing and school segregation that much of the nation lives with today.  
---