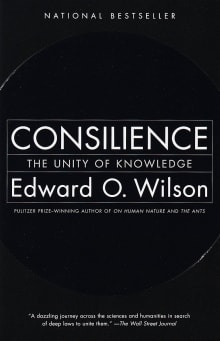 Consilience: The Unity of Knowledge
By Edward O. Wilson
Why this book?
The ultimate big-picture book. Wilson outlines how fields like history and the humanities can incorporate insights from biology and the study of human nature—to the benefit of both science and the arts. A bracing look at the future of human knowledge.
From the list:
The best books that will open your mind to the wonders of biology
When you buy a book we may earn a small commission.