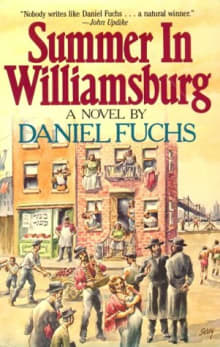 Summer in Williamsburg
By Daniel Fuchs
Why this book?
An immersive, impressionistic snapshot of Williamsburg, Brooklyn, as it was in the 1920s and early 1930s, when it was known not for hipsters, craft beer, and creative facial hair but as a Jewish slum rife with yentas and gangsters. Fuchs published this book in 1934 and swiftly followed it up with two more novels, Homage to Blenholt and Low Company. The books didn't sell, but Fuchs catapulted himself out of the ghetto and into a respectable West Coast life as a Hollywood screenwriter. Only after Fuchs had all but stopped writing fiction did these early books receive a warm…
From the list:
The best books about coming of age in New York City
When you buy a book we may earn a small commission.