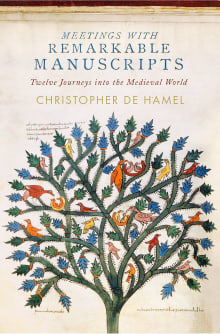 Meetings with Remarkable Manuscripts: Twelve Journeys into the Medieval World
By Christopher De Hamel
Why this book?
One of the great thrills of researching medieval history is getting the chance to handle original documents up close, as I have had the good fortune to do a few times. Christophe de Hamel is a palaeographer, a manuscripts expert who has travelled the world to examine some of the most precious handwritten works that still survive. As his title hints, De Hamel treats these artefacts as personalities, and his no-nonsense decipherment of priceless treasures is like listening in on a wise and witty conversation.
From the list:
The Best books to show you why medieval isn't an insult
When you buy a book we may earn a small commission.