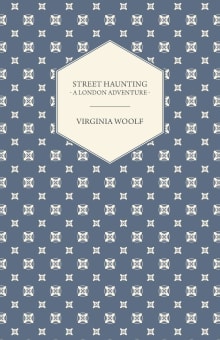 Street Haunting: A London Adventure
By Virginia Woolf
Why this book?
Written in 1927 it is one of the most entertaining accounts you will ever read of a typical day in London. Using the excuse of needing to buy a pencil, Woolf meanders through London taking in all the day-to-day activities of the populace. Admiring and also sometimes disapprovingly, she comments on the ordinary lives of every kind of Londoner from the sales girls at the haberdashery to the costermongers in the street.

From the list:
The best books about London for the curious
When you buy a book we may earn a small commission.