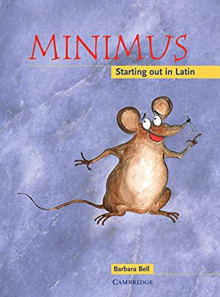 Minimus Pupil's Book: Starting out in Latin
By Barbara Bell, Helen Forte
Why this book?
There are many books for kids who would like to learn Latin but this charmingly illustrated book, also set in Roman Britain, is one of the most accessible, especially for children in primary school.

From the list:
The best books for kids on ancient Rome
When you buy a book we may earn a small commission.