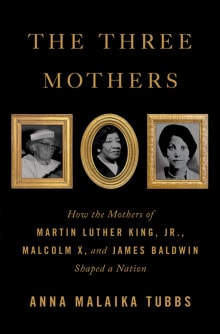 The Three Mothers: How the Mothers of Martin Luther King, Jr., Malcolm X, and James Baldwin Shaped a Nation
By Anna Malaika Tubbs,
Why this book?
A fascinating exploration into the lives of three women ignored by history, the mothers of Martin Luther King Jr, James Baldwin, and Malcolm X. By tracing the intellectual, political, and emotional strands of each woman's life, Anna Malaika Tubbs uncovers hidden complexities within black motherhood that illuminate our understanding of the past while also shedding light on the overlooked contributions of black women today.

From the list:
The best novels about the complexities of being Black in America