In Defense of History
By Richard J. Evans,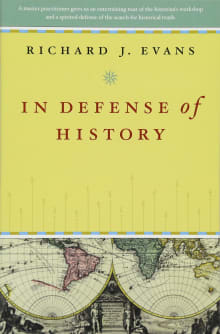 Why this book?
This book is a reflection on the nature of historical research and the perils of history in the postmodern age. An influential current in the study of history has abandoned the aspiration of getting close to the truth and accepts ideologically motivated accounts of the past as equally valuable narratives. The repercussions of the controversy on 'post-truth' reach far beyond the limits of the academic world and are ubiquitous in contemporary Western society. Richard J. Evans knows that from his own experience, having served as an expert witness in Irwing v Penguin Books and Lipstadt libel case, relating to Holocaust denial. The book offers a lucid analysis of the conflicting trends in the theory and practice of historical research. It links between the study of the past and the possibility of attaining certainty on present-day issues.
---