The Experience of God: Being, Consciousness, Bliss
By David Bentley Hart,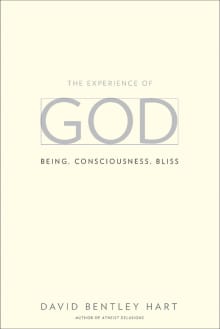 Why this book?
Deep ideas, indeed some of the deepest ideas possible. This is state-of-the-art theology by one of the greatest living theologians who brings together essential insights from the Hindu, Christian, Sufi, Buddhist, and other religious traditions showing how all have much more in common than separates them. Essential reading for anyone interested in the nature of consciousness, because the fundamental subject matter of theology is none other than ultimate consciousness, the source of all other forms of consciousness in the universe, including our own. Hart's writing is lively and engaging.

---