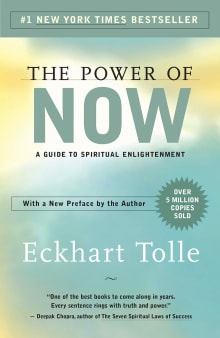 The Power of Now: A Guide to Spiritual Enlightenment
By Eckhart Tolle
Why this book?
In The Power of Now, Eckhart Tolle teaches us how to live our best life. Without travelling too deeply down the scientific route, he explains how mind and consciousness work, examines how outdated and poorly understood viewpoints undermine wellbeing, and shows how to attain peace and joy simply by changing our mindset.
The short question-and-answer sections gave me time to think about, understand and internalize the content – between tasks, during a tea break, and even between naps. Each Q&A taught a truth supported by the science I encountered in my two previous recommendations. Each Q&A dislodged a brick…
From the list:
The best books raising questions about spirituality, consciousness, and the nature of reality
When you buy a book we may earn a small commission.