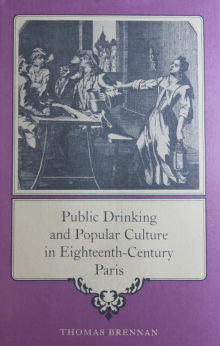 Public Drinking and Popular Culture in Eighteenth-Century Paris
By Thomas Edward Brennan,
Why this book?
Taverns and public houses have long been accused by the pious and elite guardians of public welfare as being primarily dens of iniquity where the poor could get inebriated, misbehave, and escape their misery in drunken disorder. Brennan shows very clearly that despite the obvious problem of drunkenness for some, for the majority drinking a glass or two of wine together with friends and neighbors was really about sharing, belonging, sociability, and above all, a place for social exchange. Wine can be a lubricant, to be sure, but it is also an astringent that binds us together.
From the list: