The Great Gilly Hopkins
By Katherine Paterson,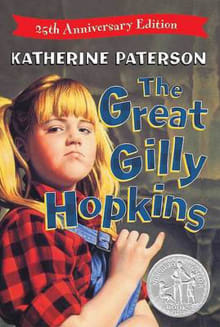 Why this book?
Being raised in foster care is tough. But Gilly Hopkins is tougher by far. Known to be completely unmanageable, brash, and bitter, Gilly has been shuttled from one family to the next. When she is sent to stay with the Trotters, she knows it won't be for long. She can outlast them! She can outlast anyone! But the Trotters aren't that easily thrown. So even with her angry blow-ups, her gum-chewing scowls, and her every attempt to get herself sent away once again, Gilly might have finally met her match. For girls who are having tough times, tough Gilly is an excellent protagonist who can model the benefits of learning to control your anger and finding alternative ways to express your frustration while keeping true to yourself. 
---