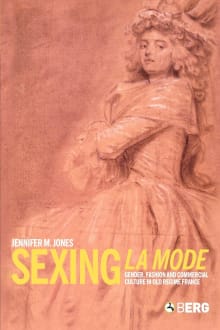 Sexing La Mode: Gender, Fashion and Commercial Culture in Old Regime France
By Jennifer M. Jones
Why this book?
A major divergence in the nature of elite men's and women's clothing styles took place in the eighteenth century that symbolized a new understanding of both femininity and French national identity. The fancy dress men wore at court transformed into the sober black suit of the male professional, while women's clothing became increasingly ornate, fussy, and "feminine" in the modern understanding of the term. Jones links fashion and gender systems to social, cultural, and economic practices—including the rise of consumer culture—and demonstrates why the study of fashion and sexuality are far from frivolous.

From the list:
The best books on beauty and the politics of fashion
When you buy a book we may earn a small commission.