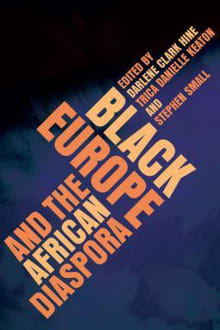 Black Europe and the African Diaspora
By Darlene Clark Hine, Trica Danielle Keaton, Stephen Small
Why this book?
As one of the first scholarly attempts to investigate the Black experience on a continental scale (as opposed to in individual European nations), this edited volume presents a good introduction to the multifaceted questions and approaches that emerge when studying this topic. Offering insights from various scholarly disciplines and 20th and 21st-century case studies from individual countries such as France, Germany, Italy, Britain, and the Netherlands, it provides thoughtful essays that explore the meanings of 'Blackness' and belonging in Europe, and the roles the local, national, global, and metaphysical play within (imaginary) diasporic discourse and identity. As such, it…
From the list:
The best books on Black Europe
When you buy a book we may earn a small commission.