The General Theory of Employment, Interest and Money: With the Economic Consequences of the Peace
By John Maynard Keynes,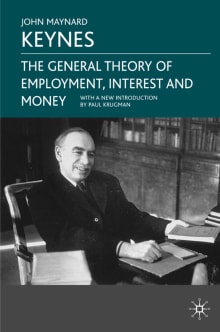 Why this book?
Keynes' book is not just a classic, but to my mind is the finest book in economics written in the first half of the twentieth century. Although I studied the book as an undergraduate student, at the time I failed to appreciate what Keynes wrote about the role psychology played in economic decision making. It was only after becoming a behavioral economist myself, and re-reading the book, did I realize that Keynes was a stellar behavioral economist. Although many professionals learn about Keynes's ideas from other sources, there is nothing like the original. In this work Keynes speaks to us about how human psychology impacts economic decisions and events. Those who read carefully will see that he writes about psychology, optimism, confidence, and sentiment – terms very much in vogue today among modern behavioral economists.

---