Irresistible Empire: America's Advance Through Twentieth-Century Europe
By Victoria de Grazia,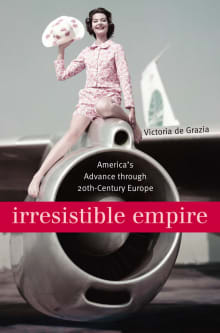 Why this book?
This is an outstanding work, full of surprise and insight informed by excellent research. As the author explores the wave of American ideas that broke across the European Continent in the early decades of the 20th Century, we gain a deep insight into the power and creativity of American thinking in those years. The Chain Store revolutionised commerce, becoming "a machine for selling"; mass consumerism was underpinned by new kinds of currency and credit: postal money orders, travelers' cheques, credit cards, and installment plans; advertizing corporations promoted branded goods, spreading Coca Cola, Kellog's Corn Flakes and Campbell's Soups around the world. Ultimately, De Grazia shows, the American "standard of living" became a yardstick for measuring the status of any population in the world.

---