The Book of Why: The New Science of Cause and Effect
By Judea Pearl, Dana MacKenzie,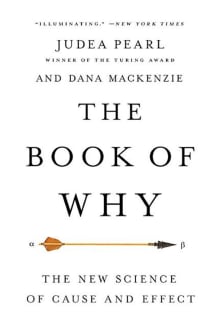 Why this book?
This book describes the culmination of Judea Pearl's research on causation. For his work, Pearl won the Turing Award, which is widely considered the equivalent of the Nobel Prize for computer science. The book presents a simple, yet powerful language to talk and reason precisely about causation, a topic scientists and philosophers have studied for centuries. In addition to the well-developed theory and the many well-chosen examples, what I love about this book is that it illustrates that computer science is not just about producing software, but that it can create powerful general theories about the world.
---