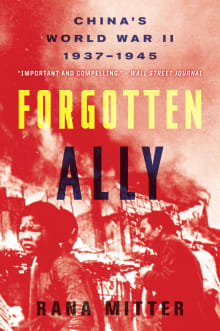 Forgotten Ally: China's World War II, 1937-1945
By Rana Mitter
Why this book?
For many years, American views of the China's role in World War II were strongly influenced by Barbara Tuchman's best-selling, Stilwell and the American Experience in China published in 1971. Tuchman painted China's war effort as brave but costly and ineffective thanks to the incompetence and corruption of Chiang Kai Shek. Portrayed as a kind of Chinese George Washington in the U.S. media, Tuchman saw Chiang as being in fact, far less interested in defeating the Japanese than in ensuring that his regime survived the war in a position to vanquish its domestic rivals, especially Mao Zedong's Communists 
In contrast,…
From the list:
The best books to understand the Asia Pacific War from 1937-1945
When you buy a book we may earn a small commission.