Madwomen: The Locas Mujeres Poems of Gabriela Mistral
By Gabriela Mistral, Randall Couch (translator),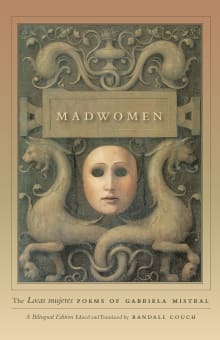 Why this book?
Gabriela was a Chilean poet-diplomat, educator, and humanist, who became the first Latin American author to receive a Nobel Prize in Literature. Her poetry often focuses on dark, humane themes that undoubtedly reflect on traumatic episodes that she had personally endured. 
Gabriela has the knack of scratching the surface, which is potent enough to get all your senses actively experiencing the emotions and character she puts forth. The poems resonate on a deep level, offering a compelling clarity of life with its tragedy and complications. The women depicted here are anything but mad; some would say entirely strong-willed and intense, with a collected control and a modernistic sense of independence.

---