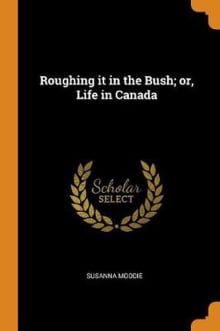 Roughing It in the Bush Or, Life in Canada
By Susanna Moodie
Why this book?
The gold standard source for what life was like for the hardy souls arriving in Upper Canada in the early 19th century. Although writing from a position of relative privilege, Moodie writes of hardships and deprivations that make the modern reader blanch. We wonder whether we could have survived what she and her family endure.  She writes with richness and great humanity so that we can vividly imagine what it must have been like for her to be taken from the relatively comfortable life she'd known and to make a life in the bush.  Despite her trials and tribulations,…
From the list:
The best books about frontier life in early 19th century Canada
When you buy a book we may earn a small commission.