Peace Pact: The Lost World of the American Founding
By David C. Hendrickson,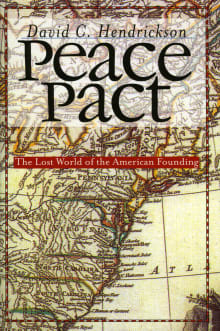 Why this book?
David Hendrickson recovers the paradoxical origins of our nation in the contentious diversity of citizens who identified with their state rather than as Americans, and who dreaded those of other states as potential enemies. To avoid the bloodbaths of European-style wars in America, the founders framed a union of states meant to provide a framework for mutual peace. But they also generated a recurrent political struggle between those who feared the Union as too strong, as potential tyrannical, and those who wished to perfect that Union as a true nation.

---