Gödel, Escher, Bach: An Eternal Golden Braid
By Douglas R. Hofstadter,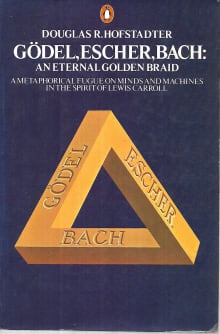 Why this book?
The focus of this book is self-reference and recursion. By explaining what formal systems are and how they can be identified in music and art, Hofstadter illustrates how fundamental concepts of computing appear in unexpected areas of our lives. A focus of this book is on the principal limitations of formal systems and thus of computing. Some parts of the book may be hard to digest due to the significant use of formal symbol manipulation, and with 777 pages it is not a quick read. The effort is, however, rewarded with deep insights into Gödel's incompleteness theorem and its implication for computing. This is a brilliant book, a true classic, which contains much food for thought.
---