The Human Nature of Birds: A Scientific Discovery with Startling Implications
By Theodore Xenophon Barber,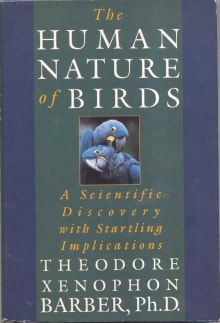 Why this book?
Yes, it's a bit dated, but it was a bold, pioneering book for its day. Barber doesn't shrink from describing birds as they are: intelligent, flexible, emotional animals with lives and personalities.

---