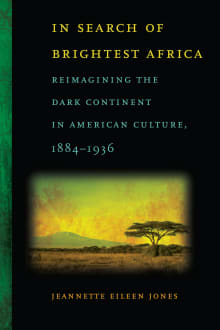 In Search of Brightest Africa: Reimagining the Dark Continent in American Culture, 1884-1936
By Jeannette Eileen Jones
Why this book?
This is a breathtaking book. The image of the "Dark Continent" seems so ingrained in our understanding of how Africa was perceived in the nineteenth century that it's hard to overturn it. Jones does just that, showing how Pan-Africanists, naturalists, and filmmakers reimagined Africa as a site of regeneration for a variety of different ideas. But it's about more than that – it's a serious challenge to confront what you think you know about Africa today too.

From the list:
The best books on the USA and the world in the nineteenth century
When you buy a book we may earn a small commission.