Catalog of Unabashed Gratitude
By Ross Gay,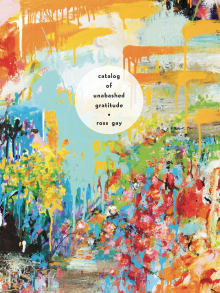 Recommended by Jacqueline Raposo
From Jacqueline's list on nature books to help us disconnect from modern life.
Poet Ross Gay is a shape shifter who observes the struggle of living in a human body such with compassion and intelligence and artistry that he not only describes such struggles, but also transports us inside of the elements that create them. In this meditation on love and life and loss, we are soothed by the garden, the beehive, the orchard; by the mourning doves and dung-filled dirt and knots of dead bees that he reaches for to nourish and calm and heal. Gay is very much alive to the living and the dead around him. This collection of poems brings us back to life with gratitude transformed.

---