Devil On the Front Row: Seducing Spirits and Doctrines of Demons in the Modern Church
By Ron Sutton,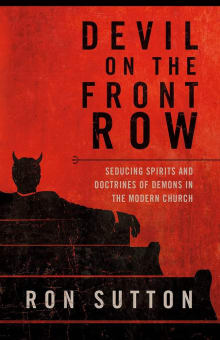 Why this book?
The depiction in this book is similar to what I have tried to illustrate in my book, where the demonic spirit hijacks the main character, and the center of the equilibrium could no longer hold. Ron Sutton thinks Satan is a regular church attendee. Various ills and devilish intent have taken over the church, which is supposed to be a place of holiness. 

The question is, does Satan go to church? 
I believe this bothered Ron Sutton when he said: "The devil could sit on the front row in many church services throughout America today and never experience an uncomfortable moment."  
Of course, he is right. I believe the Devil sits on the front row and within the altar. He conducts the service, counsels his disciples in high places in the church, and even performs miracles.
Every church and every leader must embrace the truths in the Bible as it's written. A straight constructionist approach to God's words prevents Temptation.
---