The Total Money Makeover: Classic Edition: A Proven Plan for Financial Fitness
By Dave Ramsey,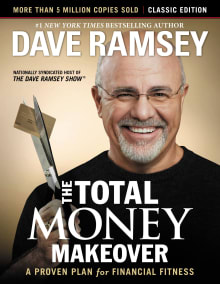 Why this book?
This is the top-selling financial book of all time. I have read it and recommended it to others. The book has mass appeal because it's not strictly Christian. Get-rich-quick schemes are avoided in place of a simple, and straightforward approach. The program, Financial Peace University, has been used in churches and secular organizations. The major focus is the elimination of debt. The accompanying radio show, podcasts, and supplemental material also have this focus.
The Total Money Makeover has appealed to unbelievers because it lacks biblical support and it is not boldly Christian. Some people are turned off by Mr. Ramsey's wealth and want a more conservative flavor. While many of the principles in the book (such as avoiding debt and saving money) are in Scripture, the verses are not presented; therefore, the credibility of the book is built on Mr. Ramsey's credibility, versus the credibility of God's Word. The author's opinion versus God's.
---